The tool for advanced analysis of business factors
With enhanced customer analytics, predictive analytics and statistical modeling, advanced analytics helps companies improve decision making and keep pace with extremely competitive and changing markets. 
Why is advanced analytics so important today?
Today, advanced analytics is an essential tool for all types of companies due to its great advantages and its competitive capacity. While in the past we only analyzed the historical data we had, with this new tool we have at our disposal descriptive, predictive and prescriptive analytics.
The use of Advanced Analytics is essential in the digital transformation of many companies, because thanks to the exhaustive data analysis, we will be able to base the decisions we make on real-time information and not on assumptions, instinct or points of view.
Quartup Focus offers customized application analytics, performance analysis and predictive information powered by machine learning.

Extend the pre-designed model to meet your specific needs and provide a comprehensive, coherent and collaborative view of the entire enterprise.
Multi-store and multi-box
Controla tu almacén, pedidos, facturas, compras y contabilidad desde tu smartphone o tablet. Diseño intuitivo y adaptable.
Provides deeper analysis of factors affecting revenues, costs, and profitability with historical, forward-looking and trend data analysis.
Advanced Analytics use cases
Supply chain optimization
Advanced analytics helps a supply chain react quickly to changing market conditions, including market demand, customer preferences and cost fluctuations. And in manufacturing, it helps reduce distribution costs, avoid delays or machine failures, and streamline processes.
Marketing and sales analysis
With advanced analytics, companies will be able to create personalized marketing and sales campaigns to reduce spending on inefficient strategies, identify up-sell and cross-sell opportunities, thus improving the customer experience.
Advanced analytics techniques can be used to detect fraud in payments and orders or even to monitor opinion among existing customers.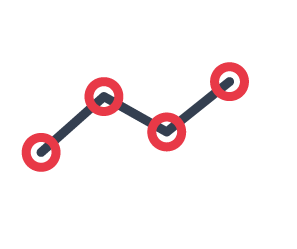 Machine learning powered system, which helps improve business performance.
Quickly implement continuously updated Scorecards and KPIs.
Comprehensive, coherent and collaborative vision
The system offers a congruent vision with the company, so that it meets your specific needs.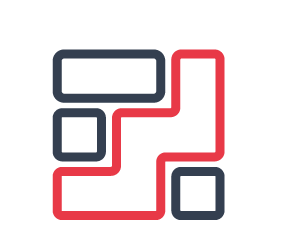 It offers customized application analysis, performance analysis and predictive information.
They support decision making by identifying problems and the actions needed to address them.
Reduces costs and improves profitability
Maximize the value of Quartup ERP with rapid implementation and accessible pre-configured analytics.