The most advanced ERP Cloud system at the service of your business.
All the power of cloud ERP accessible from any device
The competitive advantage your company needs
With Quartup ERP Cloud you get a complete, real-time picture of your business, from purchasing and inventory to accounting and much more…
Quartup ERP helps you take full control of your company.
An ERP that grows with your business, affordable and as powerful as it is easy to use.
Time and cost savings and costs
Quartup is an ERP in the cloud that provides you with everything you need to manage your business, with no initial investment in installations or licenses, just a browser to connect securely from any device, anywhere and paying only for what you need.
Manage your business from anywhere
Work with total freedom, wherever you are.
All the power of an ERP in the cloud accessible at any time and from any device. All company information available in real time.
Automate all processes and integrate multichannel logistics
Manage orders, customers, products, stocks and prices from multiple online and offline channels in a fully centralized way.
Control in real time the availability of products and prices, create purchase orders from sales or against stock, and generate shipping orders to the logistics operator automatically.
Connect Quartup with the apps and webservices you use every day to automate processes and save time
Simplify the sales process with a TicketBAI-ready system.
New easy, agile and error-free digital invoicing system to manage the invoicing of businesses in the Basque Country.
Trust your invoicing and the management of your business to Quartup, a provider  100% approved by the Basque Country Tax Authorities.
Get to know in detail dates, deadlines, procedures, subsidies and penalties of TicketBAI.
Everything you need to manage your business conveniently anytime, anywhere.
We offer you a customized training and consulting plan to help you in the implementation of your business solution.
Control your warehouse, orders, invoices, purchases and accounting from your smartphone or tablet. Intuitive and adaptable design.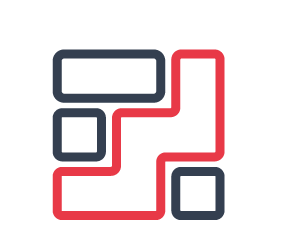 Easy to use and customize
Create your own favorites menus, customize listings and reports to your needs, share relevant information by adding your own comments, tags and attachments.
Ticketing and telephone support
Solve any questions you may have through our online support material or through our helpdesk (ticketing, chat or telephone).
Automatic updates of improvements, product evolutions and legal or regulatory changes.
Request information and find out how Quartup ERP Cloud can make your business '+' competitive.